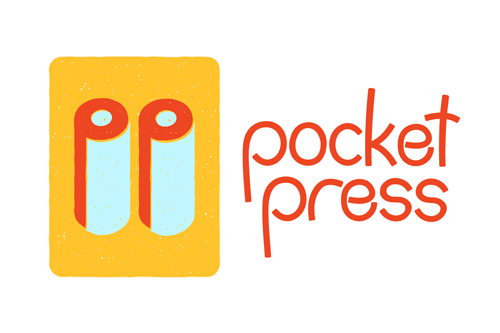 Watch the video to learn about the Pocket Press
The Pocket Press is a small printmaking press that prints etchings, linocuts, monoprints, collagraphs and more. It is the most lightweight and economical tabletop press. Unlike any other small printmaking press, your print size isn't limited by the width of your rollers. The Pocket Press prints in overlapping rows, enabling you to press much wider than any other small printmaking press. The concentrated force of the rollers press even the deepest etchings.
Essentially a handheld etching press, the Pocket Press is perfect for all printmakers; from professionals who can't always make it to the print lab to students who are just learning the craft.
Each mini press is handmade by me. I've used this press for over a decade to press all of my prints. I have printed linocut, woodcut, drypoint, acid etched, monotype and even letterpress plates with it. It is the only printing press I use. I've taught middle school students, college students and even Skillshare's co-founder how to press prints with my Pocket Press.
My site is a rich resource for Pocket Press printmakers. It contains links to printmaking videos, printmaking blogs and Frequently Asked Questions about Pocket Press printing. Purchase a press here.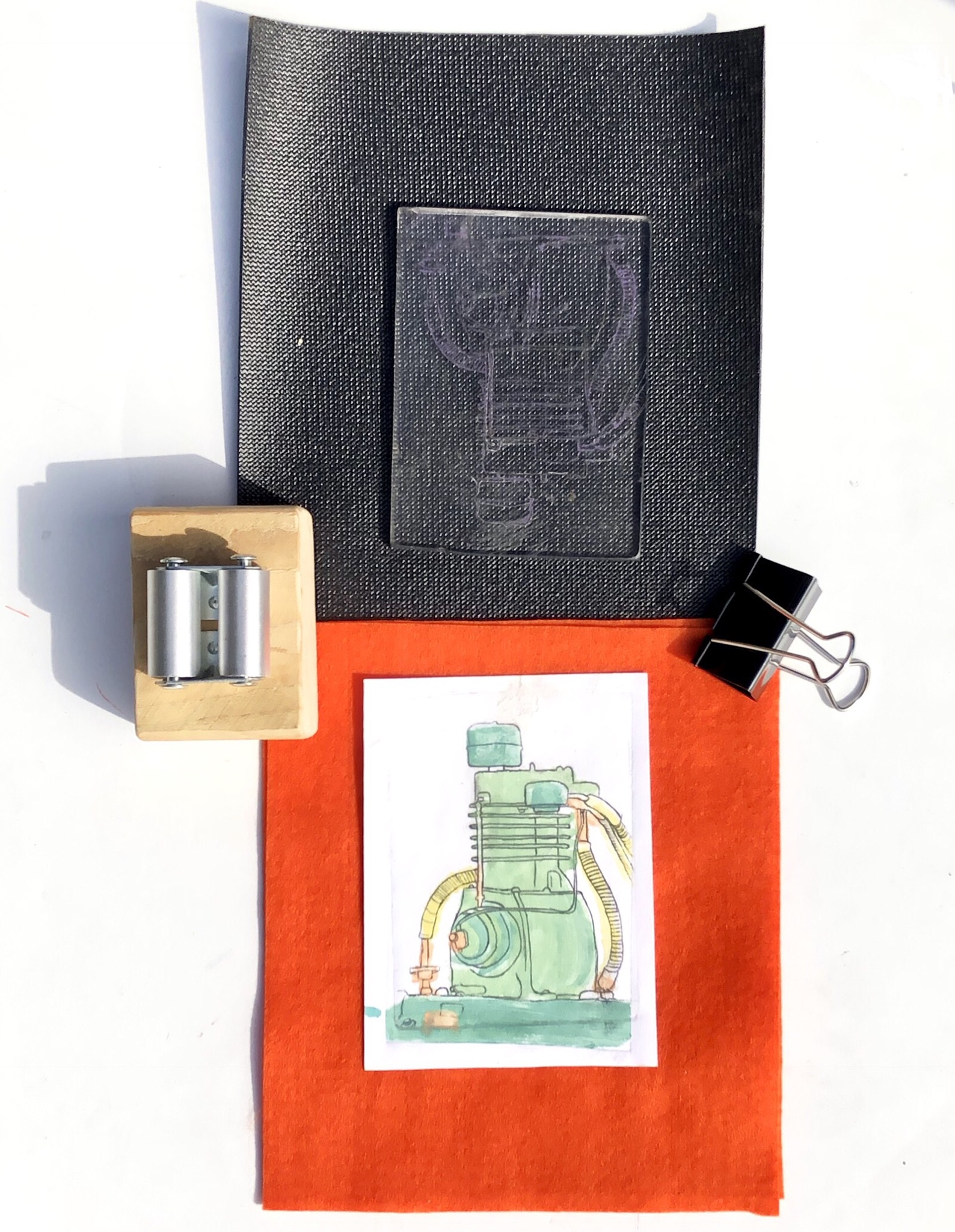 Meet the Maker
Hi, I'm Diana. I've used a pocket press since 2009 and made them for fellow printmakers since 2015. It is the only small printmaking press in its price range that can print etchings, monotypes and relief prints like linocuts and woodcuts. It can also print bigger than any other small printmaking press. I am not currently building presses, press beds or bench hooks, but you can purchase my press and bench hook plans in my shop.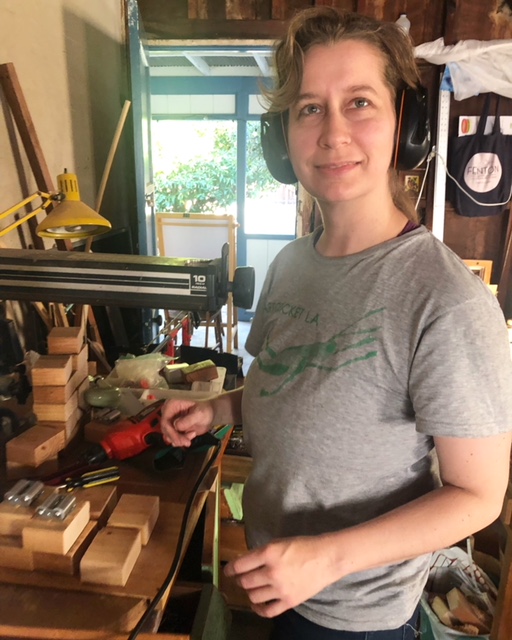 I make presses in big batches a few times a year. Sign up for my newsletter or follow me on Instagram so I can let you know when presses are ready.